A Personal Memoir Ghostwriter and Developmental Editing
As a personal memoir ghostwriter, one of the services I provide is developmental editing when a client has a complete manuscript. The role of a developmental editor is to assess the manuscript. When I read a memoir a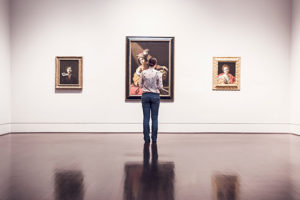 client has submitted, I read it on two levels. First, to define the target audience. Has the author accomplished their goal of writing a book that is focused on a specific audience? Despite what many authors may think, even the best memoir won't appeal to every audience. So a narrative has to be focused by using the proper tone for those they wish to reach. Second, I read it at a working level. I determine what needs to be fixed mechanically to turn this book into a winner in its niche.
An experienced Personal Memoir Ghostwriter is also a good developmental editor  
When David and I first spoke, he was certain he had a book everyone would want to read: mothers, fathers, teens, wives and husbands. But he didn't know how to write it.
Early in his career, he had experienced professional success running a rapidly expanding property development company in upstate New York, all before the age of thirty. But through hubris and poor decisions he lost everything, including his wife, whom he loved deeply.
This crisis so humbled him he went looking for answers. The answers changed his life, his approach to family life, and his view of others. His lessons were so profound he began speaking to church men's groups and hunting clubs on the Eastern Seaboard. He soon realized his experiences could help others. He now had a story he ached to write—but where did he begin?
He had written parts of a manuscript. What he handed e had a kernel of a story, but it was all over the place.
I sent to John what I had. I didn't know what to expect really. I'm not a writer, and I knew I couldn't do it myself. I knew it needed a lot of work, but I didn't know how much.

David
Every memoir must have a specific tone to reach a specific market
I immediately recognized he had a compelling story with an appealing set of hard-learned lessons. But it was also obvious to me the book had no focus. Rather, its message was too broadly focused, which had the exact opposite effect from his intentions.
I told him that by trying to address everyone, he diluted his message.
At first, I thought his suggestion was extreme. To narrow down the audience to whom I was writing meant I'd have to dump so many of the stories I'd collected. Man, I loved those stories. Then he wanted to rewrite the whole thing! I really had to think about what he was telling me.

David
I finally convinced him that if he wrote a memoir that spoke to the hearts of men with wives and sons and daughters, he was actually writing a book women would read and appreciate. While women will read men's book for insight on their husbands and boyfriends, men typically only read books addressed directly to them.
He agreed to change the focus of the memoir to address the unique challenges of men and professionals struggling to balance their family life with the rigorous drive of career achievement. We did this by selecting the life events that were relevant to his theme (more on this important topic later).
If done well, a market focus will give a book the chance of appealing to a wider audience.
My next task was the language itself. For men to read this book, it would have to include certain elements. It would also need o be stripped of the barriers that hinder men from connecting to an author's story. All of this work is something I do regularly as a memoir ghostwriter. It's vital you trust your book to a ghostwriter who has the experience to bring out the best in your work.
Memoirs are voice driven: Getting the voice right is vital
He wanted to preach to men, to stir them up, and sometimes his most heartfelt observations came out as admonitions, some of them angry. He trusted my judgment and turned the finger inward toward himself, rather than toward the reader. By becoming more transparent about his failure, discouragement, and fear, the narrative became more authentic. (I've written more about capturing a client's voice here.)
It worked. His message and focus of the book emerged with clarity.
But something else happened—his voice crystallized. It became more compassionate toward those who struggled. It was easier to identify with his journey as a reader, and it became more compelling to read.
It was starting to sound like a real book. A book I could show my wife and my friends. I was excited and glad I'd done this.

David
Every memoir must have a well-developed theme
Theme is the message of a memoir, an idea tied to the emotional authenticity (or spiritual authenticity) that pulls together the narrative. This works at a deep level to unify the message and to make a work satisfying. It's not a moralizing bromide, but it is something learned, something good and helpful the author wants to pass along.
It can be a cautionary theme, such as in Drew Barrymore's Little Girl Lost. Or it can be a discovery of the past, such as in Mary Karr's memoir as she examines the affects of a family lie. Whether it's wisdom from a personal or business perspective, in our story-driven culture, readers want something more than a recitation of the facts of someone's life. That's the underlying appeal of the growing memoir market.
Early on we identified David's theme as "A man can restore his family by restoring himself."
I read everything he wrote, and then we talked over the story for hours to come up with this organizing theme. That decided, we focused on the events relevant to the theme.
John helped me understand the core of my story. I began to see what was important to say and what wasn't. It changed my perspective.

David
Memoirs that use chapter arcs make compelling reading
Each chapter contains some conflict that develops the theme, either physical or emotional or both, through an arc of incremental change. I used an opening value (emotional charge, such as anger or fear or disappointment) and a closing value in each chapter. The change takes place through action seen in the events we used that surrounded the central conflict.
Each chapter leads to the next. Not in a cliffhanger style, but in logical transitions even if they were not sequential.
John's expertise and guidance throughout the process was not only exemplary, it was engaging.

David
Story Arc
The story arc is the outward story, the progression of events that David found himself in as a result of his poor decisions. The actions he took to change his situation propelled the story, giving it energy. Actions are relevant to the theme, not because we forced the theme upon the story, but because it naturally emerged from the story.
As the story took shape, we were now driving toward a meaningful conclusion.
Emotional Arc
This is the inner story. We stripped David's story of its sentimentality and reached for authentic emotional growth.
Most men won't read stories that are overly maudlin, but they do appreciate authentic emotion they can identify with. David agreed with me that men don't want to be told how to feel. Rather they would want to see him being authentic and transparent on the page.
What became clear as we worked deep into the story was that the core event was his journey of emotional discovery, and how he learned to love his family unconditionally.
Overall Themes and Structure
By the time we neared the end, it became apparent we could modify the theme to "A man can restore his family by being a man of unconditional love and acceptance." The story contained a universal—a man giving and receiving unconditional love can rebuild his relationship with his family.
That's something most men want, not all of them receive and is difficult to give. His book has a strong appeal to men. It's an unsentimental look at how to be loving and mean it, and how that affected his relationship with his daughter, his son, his wife, and his very successful business.
This theme didn't emerge at the beginning. Rather it went through several iterations until we honed it and then embodied it in the subtitle. One more revision and the book held tightly together and ended powerfully.
Finally, he had his book. The book he'd always dreamed of writing. It was in his hand, ready to pass out to readers.As a memoir ghostwriter, this is a very satisfying experience–happy authors with a book they are proud of.
John's insights and polishing…took my work to a level recognized as professional and worthy.

David
Readers aren't always looking for happy endings. But they do want a satisfying one. One that answers the questions

raised by thematic development. David's story was compelling because it had an arc that led to a conclusion that took readers by the hand and led them through his journey of change, the highs, the lows, the victory and defeats and all the lessons he learned along the way.
Since David speaks all over the East Coast to men's groups and hunting clubs, he chose to self-publish. He's very happy with his book and the sales results speak for themselves.
My book consistently sells out each time I speak. It adds real value to every event I attend. If you are thinking about writing a book, I highly recommend John.

David Fleet
An experienced Personal Memoir Ghostwriter can put you on the path to publishing success
My experience as a memoir ghostwriter and my ability to collaborate closely with clients who want a top-level memoir is what creates a working relationship that is built on trust and confidence. My goal is to bring out the best in your story, to make it the best possible memoir that does justice to your unique story.
Contact me today, and I will give your manuscript a thorough analysis that will give you a clear path to publication.